As promised in my post The Recipe Box Challenge I'm going to be mixing up a recipe right out of my own recipe box. This past weekend I went for the oh so yummy Chocolate Chip Dip. It's as good as it sounds too! I first tasted Chocolate Chip Dip two weeks ago at a baby shower and there set in an immediate addiction and a slight tummy ache!! This was my kind of recipe....super easy and fast.
Ingredients:
1 pkg (8 ounces) Cream Cheese (softened)
1/2 c Butter (softened)
3/4 c Confectioners Sugar
2 tbsp Brown Sugar
1 tsp Vanilla Extract
1 c (6 ounces) Mini Semi-Sweet Chocolate Chips
Graham Cracker Sticks
In small bowl beat cream cheese and butter until light and fluffy.
Add the sugars and vanilla; beat until smooth.
Stir in chocolate chips
Serve with Graham Cracker Sticks.
I made this for some fellow mommas that I invited over on Sunday. It was a huge hit, except with my husband. He isn't a huge fan of cream cheese.
I hope you enjoy!
Inspired by Sarah (my friend who made this for the shower)
Parties I'm linking up to: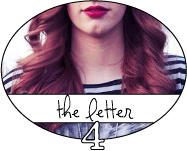 Thank Ladies!
After thought: I'm going to try to post my recipes on Tuesday for Tasty Tuesday! So this would be considered Tasty Tuesday #1!