Yummy hottness! Here we are again on Tasty Tuesday for my recipe challenge. I must admit that this recipe along with some others have been recently added to my recipe box for my recipe challenge b/c I saw them on a blog and couldn't resist but to try it. So far this has proven to be a great way to find easy, yummy and new recipes! I found this recipe on
Reduce Heat & Simmer
!
Ingredients:
12 Wonton Wrappers
1/2 c shredded Jack cheese (Or any cheese you want to use)
1 c (about 5 oz) small-diced cooked chicken
1 c salsa
1/2 tsp Chipotle Powder
1/2 c chopped green onions
Preheat over to 350 degrees. Fit 1 Wonton Wrapper into each of the 12 muffin cups, pressing wrappers carefully but firmly into sides of the cups. Bake for 7-8 minutes or until lightly brown.
Combine ingredients in medium bowl. You may want to drain some of the liquid from the salsa
1/2 tbsp cheese into each cup, divide chicken mixture into each cup. Top with a pinch of cheese.
Bake for 7-8 minutes or until cheese melts
Serve!
What did my critics say? Well it ended up being A LOT hotter than I imagined, Gregory had a couple of bites but after Momma and Daddy's mouths were on fire rather quickly we realized this was not a meal meant for my 19 month old. However; Momma and Daddy very much enjoyed this meal. However we agreed that next time we are going to try just using half of the amount of Chipotle Powder that the recipe calls for! If you like spice....you will love this!
Inspired by Tasty Tuesday and
Reduce Heat & Simmer
!
Sunday Parties:




Wednesday Parties: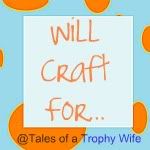 Thursday Parties:




Other Parties: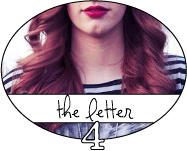 http://foodssrilanka.blogspot.com/2011/11/midweek-fiesta-4.html