Isn't he cute? I admit he isn't very creative but what more could one expect from a 19 month olds pumpkin!? I loved that with the Mr. Potato Head pieces for pumpkins are so easy even a toddler can do it. (I should probably make it clear that mommy or daddy had to start the hole in the pumpkin before Gregory could actually push the piece in!) And Gregory did! He helped daddy push in the pieces and he was so amused by his new little friend that he got to help create!
We had to sneak the pumpkin outside because Gregory wanted to play with him! Another super awesome thing about the pumpkin Mr. Potato Head pieces......you can use them with an actual Mr. Potato Head which is on Gregory's Christmas list this year!
Okay so this sounded more like an advertisement...it is not :) I just wanted to share our pumpkin decorating as a family!
Happy Halloween everyone!
Inspired by Mr. Potato Head!
Parties I'm linking up to: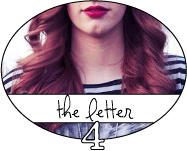 Thanks Ladies!